The world of marketing can appear daunting and overwhelming, with big words and fancy jargon – but it's often just a smokescreen. Yes, marketing is complex, and we work hard to understand our audience, but sometimes marketers can throw around fancy words to appear more equipped.
Here's the thing – if you can master a few simple, holistic marketing ideas, you can begin to make waves by thinking strategy first. You can quickly cultivate a team of dreamers, innovators and go-getters to think proactively about how to grasp your goals and genuinely provide value to your audience. The Anchor crew gathered a handful of tried and true marketing practices that we think could help propel you forward. These practices bring our crew together and hold us accountable so that our creativity continues to flow.
While marketing tips are much easier said than done, these four can ignite your team and give you the tools to set sail.
Tip 1: Just Start
Whether it's the business you've been dreaming of for years, the marketing strategy you're overwhelmed with, or the piece of copy you're putting off, just start. It's time to set sail.
When we allow ourselves to just start a project or an idea, we are inviting our mind to open up and pour out onto the pages in front of us. Don't filter ideas here and watch that self talk. Be gracious with your mind as you explore all options. Let your creative mind unravel and you will most likely be surprised at what ideas you've been holding onto. Yes, it'll be messy but who said messy is always bad? Your time to embark is now.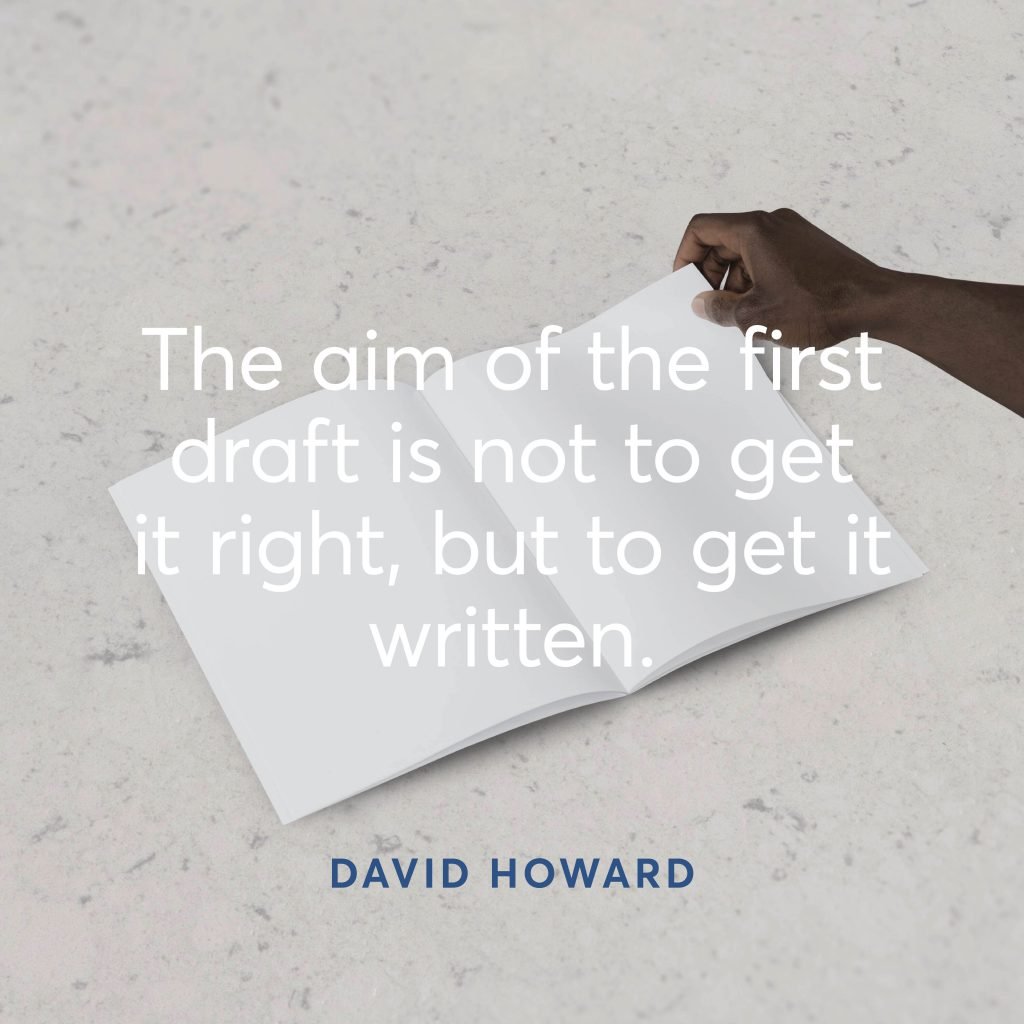 Tip 2: Nurture Ideas
Nobody wants to feel anxious about sharing their newborn idea with their team only to have it immediately shot down by a know-it-all coworker. No one wins when this happens, and you'll be struggling upstream in a toxic work environment. It's important that your team brainstorming is safe and sacred. Make room for every voice because you never know where the best ideas will come from. Nurturing ideas and listening well within a respectful work space is key.
We'd like to introduce you to a little word play that we picked up a few years ago.
Yes, and… vs. No, but…
When we respond to an idea with "No, but", the idea gets smaller and our team doesn't feel the creative freedom to brainstorm. The life of the idea is immediately limited. There's no fun (or solution) in thinking creatively when we feel like our ideas aren't taken seriously.
An idea grows and transforms into everyone's idea when we respond with, "Yes, and"… This creates a space of safeness and respect. It allows your team the freedom to speak their ideas into the world. Doing this will invite each mind into a creative hub where ideas snowball into powerful plans.
Try it sometime and see what creative waves are made!
Tip 3: Love Your Data!
Data, data, data! It's marketing gold. Use your data to create, pivot, and make decisions that guide you. Don't be afraid to change your strategy. If the data is revealing new information to you, shifting strategy can be wise.
Don't do something just because it's trendy. Follow the data – not trends. Sometimes your data will align with trends and sometimes it won't. Remember that data trumps trends every time. Website analytics, digital ads, email conversions, CRM – however you capture your data, let it steer you and influence your strategy and decision making continually.
So ask yourself, are you giving your data enough love? All it needs is love.
Tip 4: Think Content vs Clutter
When it comes to content, more is not always better. More is oftentimes overwhelming and can bury the gold you are trying to give to your audience. The best ideas are simple and digestible.
Ask yourself, are you creating content or clutter?
Are you just filling space?
or
Are your tools, ideas or messages clear off the bat and digestible in moments?
Spot the difference? Strong content is not out of reach. As long as you can present your brilliant idea in a digestible and clear way, you can create stellar content.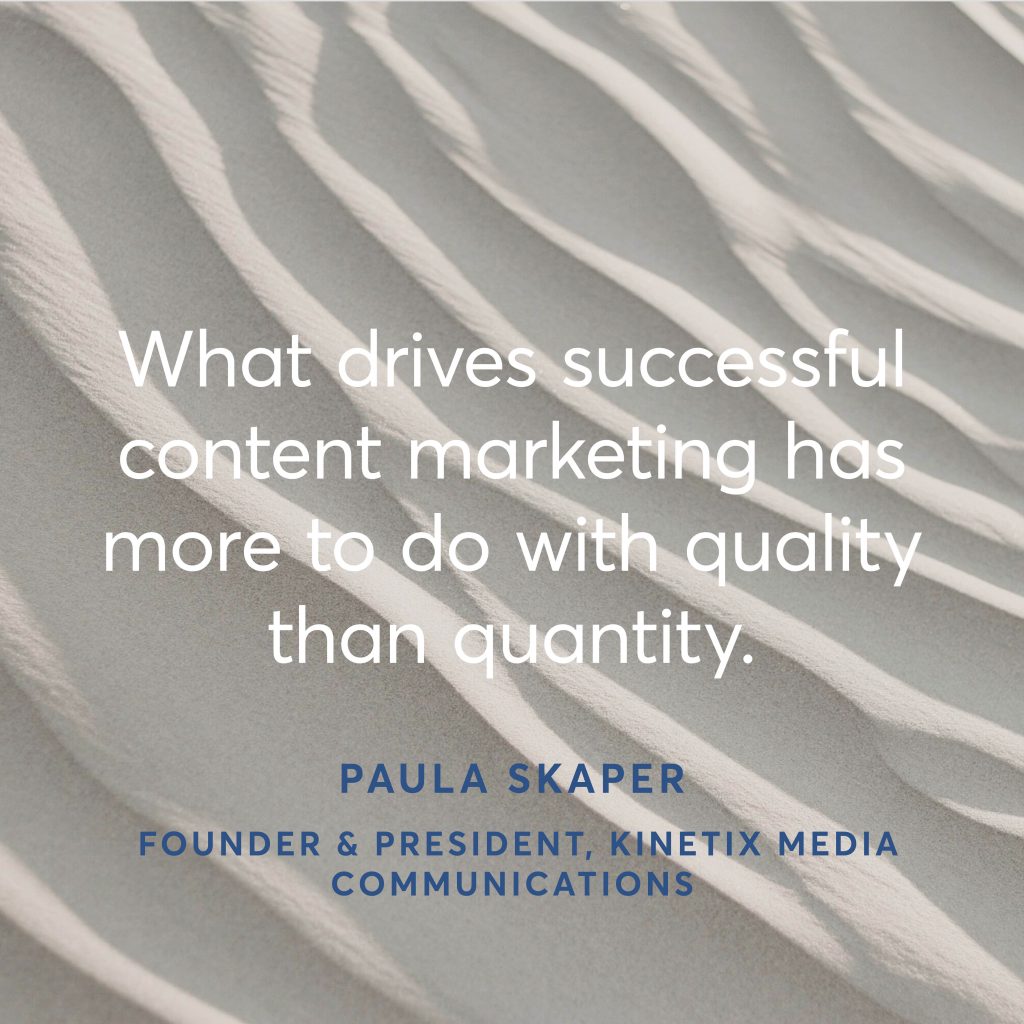 ---
If you still feel overwhelmed, don't have sailors with extra time, or find yourself without a crew, perhaps our team at Anchor Marketing can lend a hand. Come visit us at the beach or send us a message at hello@anchormarketing.ca.