We approach each project and client interaction with a strategy-first mentality, making sure that we connect with your vision, so we can help you reach your goals.
Strategy, Tactics + Execution
The hard work of marketing is like managing a sailboat. One needs to be familiar with all the parts of the boat and know how they operate before they can ever set their course. Learning how to maneuver the waters and tying knots takes time.
We know that a strategy means nothing without the tactical suggestions to get you where you need to be, along with executional support to make the plan a reality. Whether you need a little or a lot of support – our crew is here for you.
Having a strategic approach means taking a look at the big picture for our clients, then developing a comprehensive plan from there.
Strategy is key in the charting of a successful course, but you also need to know the specific tactical actions and their timing in order to bring your master plan to life.
Once you have your chart and tactics in place, now is the time for your crew (or ours) to bring it to life through efficient and innovative execution.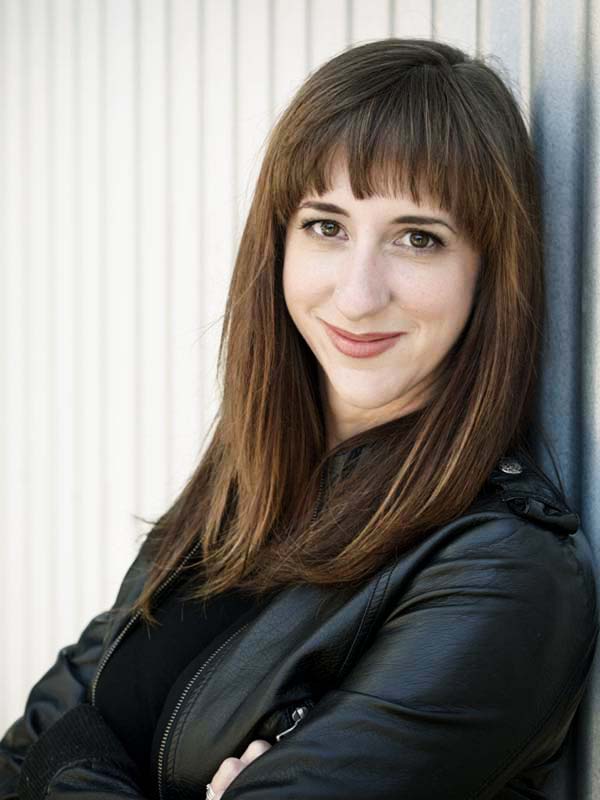 Danielle began her journey in investment marketing before transitioning over to an agency environment where she was Account Director and then Business Development and Marketing Manager for a kids and family speciality agency. There she teamed up with prominent family brands like the BC Lions, Boston Pizza, the Boston Red Sox, the Toronto Blue Jays, Cracker Barrel, and Fortis BC. She later joined an agency specializing in charity and non-profit work as the Marketing Director where she advanced her experience in awareness campaigns, donor development and niche market strategy with large and small organizations including: Focus on the Family Canada, Samaritan's Purse and Zoomer Media. Today she is known as a skilled problem solver and a sought after marketing generalist.

Danielle gets great satisfaction out of helping her clients solve their unique challenges through creative strategy. Anchor Marketing is committed to being an agency that's nimble and can respond quickly to trends and changes in the marketplace. 
Rhoda Strutt
Project Quartermaster
If our ship was a circus, I'm the ringmaster. I keep things moving, with a sideshow of copywriting, editing, and donor development strategy.
Special Talent:
Herding Cats
Guilty Pleasure:
Eating chocolate at work with "Sweet Tooth" Ron
Sailor or Pirate:
Sailor - I want to say pirate, but I'm probably more of a ship-shape sailor.
Ronald Nganga
Head Creative Cook
I make sweet graphics and websites.
Special Talent:
I sweet-ify things.
Guilty Pleasure:
Anything sweet!!
Sailor or Pirate:
Pirate - cuz Sweet Tooth is a dope pirate name!
Lexington Heiss
Social Media Steward and Copywriting Cook
I manage and develop all social media accounts, copywright for clients, and dive into strategic Marketing plans with Danielle and Rhoda.
Special Talent:
I'm a very handy wordsmith.
Guilty Pleasure:
Keeping my chocolate hidden from Rhoda and "Sweet Tooth" Ron
Sailor or Pirate:
Pirate - if there's a rule, I'll find a way to break it.
Fyonna Laddaran
Creative Cook - Social Media
I make graphic content for our social media platforms.
Special Talent:
I think that my double-jointed fingers allow me to work at double speed.
Guilty Pleasure:
Anything with chocolate, except for white chocolate!
Sailor or Pirate:
Sailor - I imagine myself living in the world of Popeye the Sailor Man rather than the Pirates of the Carribean world.
Aline Medeiros
Creative Cook - Special Projects
I create and bring design together for client projects.
Special Talent:
My brain is bubble of flexible creativity.
Guilty Pleasure:
Too much coffee!
Sailor or Pirate:
Pirates - because pirates have more fun!
Kyle Heiss
Scout
I live in the crow's nest and spot potential opportunities on the horizon.
Special Talent:
I stay curious and collected in moments of stress. Some of my sharpest ideas come when things don't go as planned.
Guilty Pleasure:
You know those annoying ads for iPhone games that pop up on your phone? I click on most of them and master them in my spare time.
Sailor or Pirate:
Sailor - I respect processes and I like to approach things carefully and cautiously.
Attention Nonprofits + Charities
You do good work and it's ok (critical actually) for you to be strategically shrewd in the saturated sea of nonprofits and charities. We understand the necessity to be good stewards of the funds you've been given and we can help you achieve great things with your marketing and donor cultivation in a cost efficient way.
Donor Base Recovery and Growth
How AMI helped a long standing nonprofit reengage their existing donor base while cultivating a new and younger demographic.