Our Team of Strategists, Designers and Developers
At Anchor, we value collaboration, candor, flexibility, wonder, altruism and excellence. We love getting to combine our knowledge and experience towards helping organizations further the good they are doing.
Danielle began her marketing journey in investments before transitioning over to a kids and family speciality agency, where, as Business Development and Marketing Manager, she teamed up with prominent family brands like the BC Lions, Boston Pizza, Toronto Blue Jays, Cracker Barrel, and the Boston Red Sox. She later joined an agency specializing in charity and non-profit work as Marketing Director where she advanced her experience in media placements, awareness campaigns and niche market strategy with large and small nonprofit organizations. In 2018, Danielle launched Anchor Marketing, a boutique agency with a strategy-first approach where Danielle and her crew are passionate about helping nonprofits with their strategy, brand identity and awareness, fundraising and donor communications. Anchor helps their clients chart their marketing course, while providing the necessary tactical suggestions and executional support to reach their destination.
Business Operations Director
Dennys serves as Danielle's first officer, overseeing business operations, finances, and HR at Anchor. With an educational background in business and an emphasis on operational research, Dennys has worked with small businesses since 2010. He loves creating systems and structures that enable small companies to grow while keeping their roots. He is detailed with a natural gift for numbers, procedures, and people. Dennys enjoys working in the background while using his analytical skills in the decision making process – helping the Anchor crew to stay on course!
Rachel brings a wealth of experience to the team at Anchor. From logistics management for the immense growth of Saje Natural Wellness, brand strategy and direction of 8 separate brands under the umbrella of Pacific Bottleworks (GoodDrink), to marketing director at a private liberal arts university, we are happy to have her aboard! Rachel is passionate about innovation and has great depth of experience across multiple platforms, including: social, digital, video and print. Rachel loves collaboration, strategy, and teamwork and is constantly looking at new ways of inspiring creativity within her crew.
Rhoda and Danielle worked together before Anchor Marketing was even a thought. Their love for strategy, good creative and collaboration made for a great team, and Rhoda was proud to jump on board when Anchor set sail. Rhoda has worn many hats as Anchor has grown, but now, with the growth of an amazing crew, is glad to focus on her passion for creative and communications. Rhoda has a Fine Arts degree from the University of Lethbridge and was owner of a successful photography and design business for 10 years before entering the world of marketing. To top it off, she also brings a wealth of experience from working with a major Canadian nonprofit on donor cultivation, event planning, and sales. Rhoda works with our design and writing teams to make sure that what we create for our clients hits the mark!
For the past 11 years, Joanne has been honing her skills in graphic design, video production and event management, while partnering with clients to help make their visions come true. Her wide cross section of clients and experience in the marketing industry makes her a valuable team player and diligent problem solver. Joanne uses her unique understanding of the challenges and opportunities within each project to determine what is needed to bring them across the finish line. At Anchor, she has found her home and love for account and production management, with a passion to help our clients move their mission forward!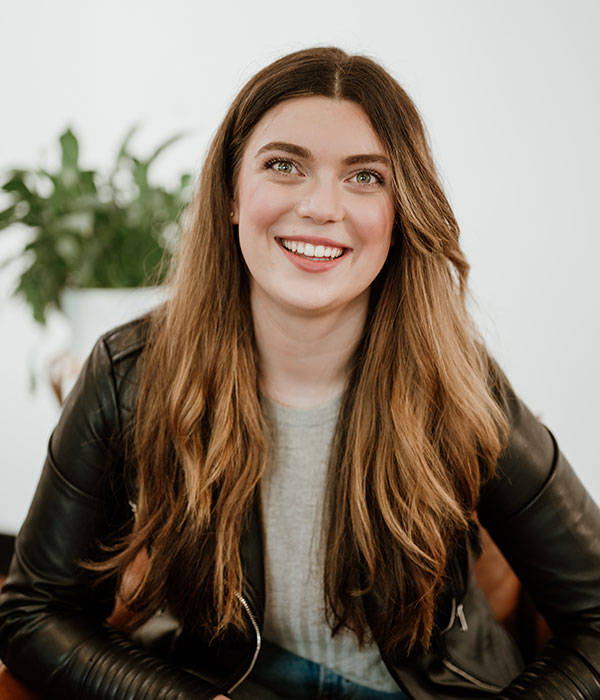 Admin Manager & Digital Marketing Specialist
Natalia is an integral part of the behind-the-scenes well-being of Anchor. She has a love of learning and is also working on her degree with a major in entrepreneur leadership and a minor in accounting. Natalia's organizational and digital marketing skills, along with her proactiveness and quick learning, keep Anchor healthy and moving ahead. She is a wonderful team player and is passionate about doing work that relieves stress and helps others.
Ron has been developing eye-catching and memorable designs across a variety of mediums and platforms for over 10 years. As a graduate of Simon Fraser University with a degree in Interactive Arts & Technology, Ron trained in the SFU internship program which introduced him to the corporate/organization world where he learned how to integrate his skills with the marketing needs of clients. Post internship, Ron has worked with a large variety of both corporate and nonprofit clients. His strength in creative direction and composition is equally matched in his knowledge of tools and technical know-how. Ron knows what questions to ask to get to the core of what needs to be done and the best way to do it! Ron also happens to be one of the three core crew from the setting sail of Anchor in 2018.
Kenan is a key designer and web developer at Anchor Marketing, who enjoys helping organizations build their brand and website from the ground up! He is detail oriented, passionate about good design, and loves working with clients who are making a difference in their communities and around the world. Kenan brings a deep level of nonprofit design experience from his previous employer that our clients certainly benefit from.
Anchor Marketing is an agency that works in the nonprofit, charity and education sector. Our team is made up of settlers, immigrants, newcomers and descendants of colonizers.
We are located on the shared, traditional, ancestral and unceded territories of the scəw̓aθən, xʷməθkʷəy̓əm, and other Hun'qumi'num speaking people. We hold deep gratitude towards the historical and ongoing stewardship of these sacred lands by the Peoples who are connected to her.
We acknowledge how the marketing industry perpetuates harmful stereotypes of Indigenous and other marginalized peoples. As a team we hold ourselves accountable to critically reflect on the role marketing has played and take the steps within our power to end the harm it has caused. We are all in different stages of our decolonization journey and we are committed to both the unlearning and learning needed and we invite correction. Our team welcomes opportunities to work in partnership with Indigenous creators, amplify Indigenous voices, and ensure fair representation of Indigenous People with all the clients that we work alongside.
We run a tight ship with transparency, passion and integrity.
Our team can help you navigate your next steps, with marketing anchored in strategy and our expertise on your side.
When our clients excel, the communities they serve benefit and we consider it the best success we could strive for.
Winner 2021 Hashtag Awards
Best Direct Mail Campaign
Winner 2021 Hashtag Awards
Best In Show for Medium Marketing Agency
Winner 2021 Hashtag Awards
Best Direct Mail Campaign
I have worked with Anchor for a number of years. They stand alone at the top of my list for marketing firms I have worked with for nearly 3 decades. Danielle and her team provide expert acumen and instincts that have given me great advantages in my work. I highly recommend Anchor Marketing and look forward to continue using them in the future.
My experience with Anchor has been nothing short of excellent. They help fill in any Marketing gaps we have identified and genuinely care about our brand. I would highly recommend using Anchor for any of your Marketing needs. They are incredibly kind - and incredibly talented! 10/10 would recommend
We have been working with Anchor Marketing Agency for a few years. Over the years we have come to believe that they are trustworthy, reliable, and very knowledgeable. They have worked with us on direct mail pieces, generic marketing collateral, and countless other types of pieces. Also, they are an amazing partner to work with and get honest and top quality work. We whole-heartedly recommend Anchor Marketing group.
Anchor Marketing was key to helping us secure a media sponsorship for one of major concert events. Anchor's team is very experienced and well connected in the media and marketing world. We would highly recommend Danielle Gagner and her team to help you with your next marketing/advertising project. They provide personalized service.
I want to thank the Anchor team on helping us navigate this first year for Torchlight! Overall it was a great experience, and the production level, I thought, was spot on. I thought the Anchor crew did particularly well with responding, creativity, being flexible and attitude. I appreciate good and talented partners like the Anchor team.
Looking to increase your organization's impact and form stronger connections with donors?